A lot has changed since Hondo Fire and Rescue was created back in 1974. During the first three years there was no fire house. The department had no emergency medical technicians or any heavy rescue vehicle to use during motor vehicle accidents. Dispatchers called firefighter's homes when there was a call. The phone would ring one continuous ring at every firefighter's home at once. When everyone was on the line, the operator would give the details of the call.
The Hondo Volunteer Fire Department was established by the Homeowners Associations of Arroyo Hondo and Sunlit Hills because the city was unable to provide fire protection to our communities. Hondo bought our first pumper for $1250 from Albuquerque and stored it in a large horse barn in Arroyo Hondo. The pumper froze during the winter and in the spring of 1975 we built Station 1. Our first supply of bunker gear was donated by a fire department in New York.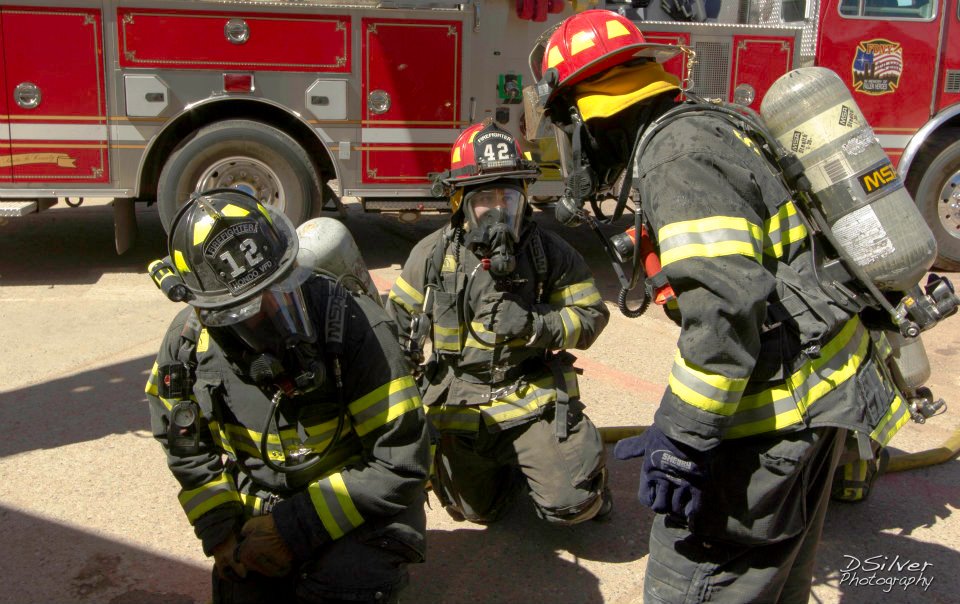 Today there are half a dozen EMTs on our roster. There are two firehouses in the district, and firefighters carry mobile radios with them. We also now have an ambulance and a heavy rescue truck, which complement our fire and brush trucks. Our firefighters have state of the art bunker gear to protect them from heat and flame. The department also has self-contained breathing apparatus, which is a different version of SCUBA technology you might be more familiar with. Our breathing apparatus provides breathable air in hostile environments.
Your contributions over the years have helped to make this possible.  Hondo remains committed to providing high quality emergency services to the people of our district as our first priority.