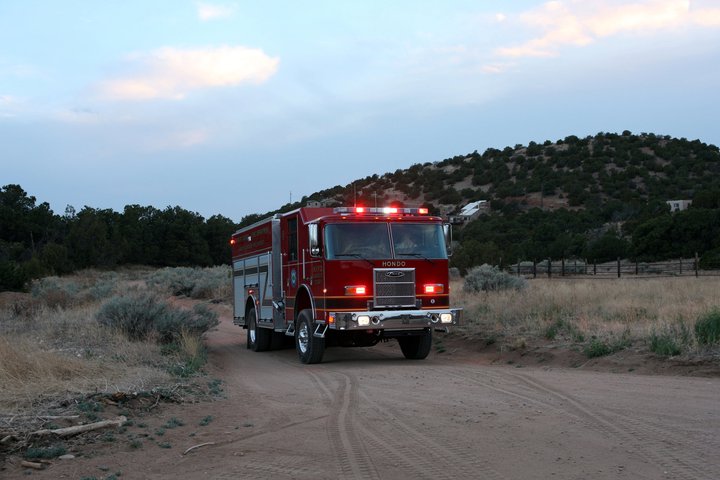 While Hondo receives Santa Fe County funding, contributions from our patrons provide an important source of revenue to support ongoing training, purchase needed equipment, and keep you safe.   Your donations this past year helped us buy new reflective stop/slow signs for controlling traffic, a "water can" type fire extinguisher, an ipad for the Chief's command vehicle that can access wildland maps online, and more.   We were also able to complete a remodel of Station One (the first in forty years).   Thank you for your generosity.
Here are two ways to financially support us:
1) Donate Online via PayPal.
2) Mail your contribution to:
Hondo Volunteer Fire & Rescue
21 Seton Village Road
Santa Fe, New Mexico 87508
In Appreciation for a Hondo EMT …
"Mr. Kelly,
The card says it well, but I would ask that you convey my gratitude also to the men who accompanied you to Old Forest Trail and got me to St. Vincent's.  I'm deeply appreciative.
You and your your ongoing service to others is wonderful.
Again, thank you very much!  I'm doing well, thanks to your time and talents."
From Glenn    Hondo Resident
Wondering how we use your donations? Click here to find out why you should donate.
We are a 501(c)(3) organization.
All contributions are tax-deductible.